With an unprecedented array of truly unique hues to choose from, creating your own colour story for the outside of your home has never been easier – or more exciting. 
Aura Exterior Paint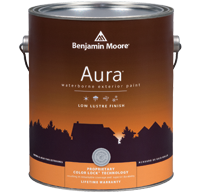 Benjamin Moore Aura offers the most advanced way to bring colour to your world with the next generation of paint that simplifies your life. Our patented breakthrough paint technology, called Colour Lock, is the only one of its kind in the industry, bringing you a discernibly richer, truer colour, paired with incomparable performance.
Extreme hide and coverage – Superior fade resistance

Resists cracking, peeling, blistering and dirt – Mildew resistant
Regal® Select Exterior High Build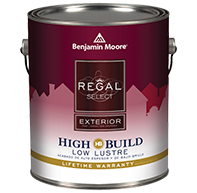 Regal Select Exterior High Build is a premium waterborne acrylic paint tinted on our proprietary Gennex colorant system. It offers a thick, high-build formula engineered for optimum hide and fewer coats. With easy application by brush or spray, this coating offers excellent flow and leveling and the superior performance you expect from the Regal name for your exterior projects
Durable finish resists fading, cracking and peeling so your home's exterior looks freshly painted for years to come

Excellent flow and leveling for easy application

Mildew resistant even in humid conditions

Low temperature application (to 40° F) extends the painting season
Ben®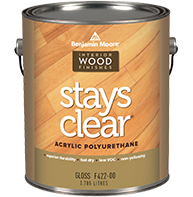 ben Premium Exterior latex paint is a 100% acrylic latex paint that delivers dependable performance, application and appearance. It is premium quality, environmentally friendly with low VOC and is designed to meet the needs of a value conscious consumer.
ARBORCOAT® Premium Exterior Stain
ARBORCOAT Premium Exterior Stains offer a variety of opacities in an array of captivating colors that let you express your own unique style. These finishes are designed to enhance the appearance of your deck, siding, or outdoor wood furniture with outstanding color retention. All ARBORCOAT finishes are easy to apply and offer superior protection while enriching the texture and grain of exterior wood surfaces.
We're Here To Help
Whatever your project, the Langley Decorating Centre has everything you need to create an environment that you'll love.Together we can define your style in the comfort of your own home.